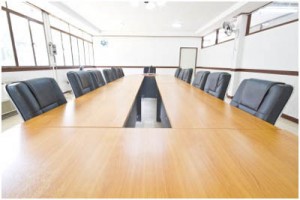 Points to  consider when interviewing a potential Cleaning Service.
First Point:
1.  Ask general questions about services provided to various clients.
A.  How many customers do you serve ?
B.  Would it be okay to speak to one of them regarding your services ?
C.  How long have you been working with different clients?
D. What type of variety do you have with customer types?  Example: homes, businesses, special detail work, one shot projects like move out cleans.
E.  Does your company do specialty cleaning jobs such as carpet, windows, or specialty floor work like burnishing ?
Second Point:
Also, ask some questions around employees they hire.  These will be the folks coming into your home or business to do the work.
1.  How many employees do you have?
2.  What do you look for in a perspective employee?
3.  What is your training program like for new hires?
4.  Would it be okay to speak with one of your employees?
5.  How do you evaluate your employees' performance on jobs they do?
6.  Do you get feedback from customers and what is this like for your employees?
7.  Do you do background check before hiring employees and what checks do you do?